The Blackhawks and Kris Versteeg are reunited once again. The Hawks have required forward Kris Versteeg from the Florida Panthers. Kris Versteeg a member of the 2010 championship team, is back in the Indian Head sweater once again. The Hawks also acquired Philippe Lefebvre and the Florida Panthers have acquired Rockford IceHogs and part-time Hawk Jimmy Hayes and defenseman Dylan Olsen. (Kris Versteeg will wear #23 this time around).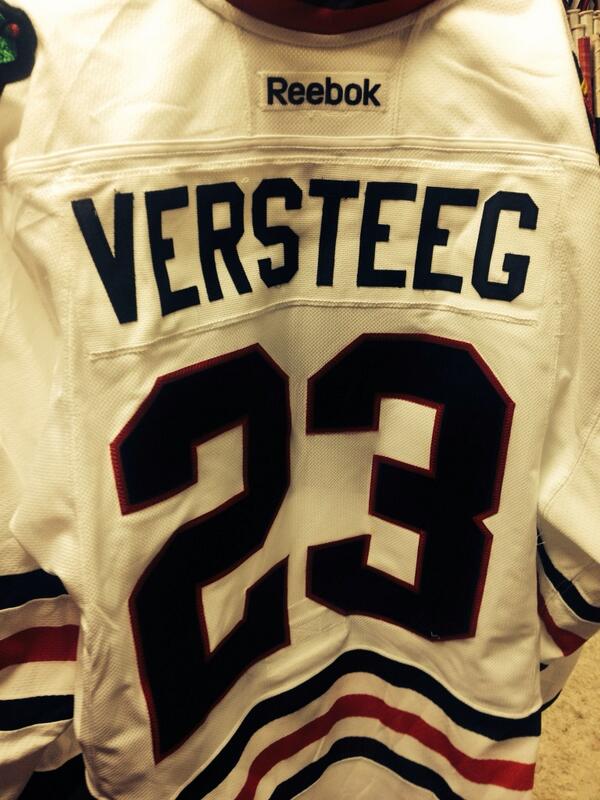 (Friday Practice in his NEW #23 jersey)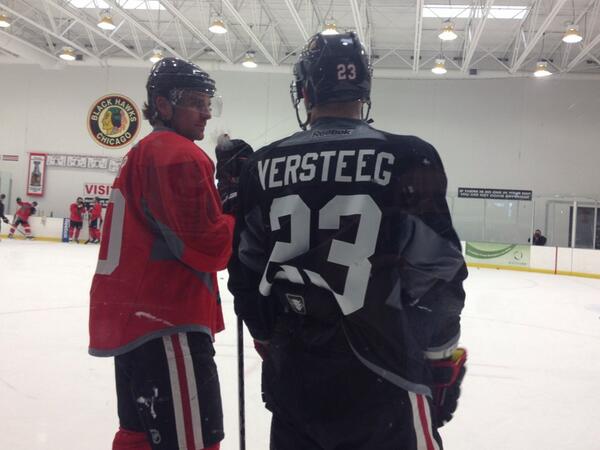 Kris Versteeg on being back with the
#
Blackhawks
: "It's where my heart is."
This isn't all. The Hawks also got Florida to pay 1/2 of Kris Versteeg's $4.7m salary until termination of his contract (2015-16). How lovely is that? Thank you Stan Bowman.
This could mean trouble for bubble players like Jeremy Morin or Ben Smith. (Most likely Morin...since he's been in Q's doghouse anyway...but, we shall see...again I hope not. I like Jeremy Morin. I just think he needs a shot to prove himself and it's hard to do that at 6 minutes per game). He just got re-assigned back to Rockford.
In other news, the Blackhawks defeated the very tough Phoenix Coyotes in a shootout today where Marian Hossa continues the trend of scoring after the birth of a child. Hawks win 5-4 and regain 1st place in the Western Conference.