The Blackhawks veterans are officially "back to work" and the boss (Stan Bowman) gets a 2 year extension to his contract. All's "good" at the home front.
Joel Quenneville was impressed with the Irish digs, "I'm just going to say right off the bat: What a place. It's amazing."
The Hawks were definitely appear to be on the right track mentally as they entered camp on Wednesday.
"We enjoyed it, we had our fun with it and we're focused on starting a new season and kind of turning the page on what happened last year," stated Patrick Sharp. "Personally, I'm done with it. I had a great time, my family and friends enjoyed it, but I'm ready to go and try to win it again."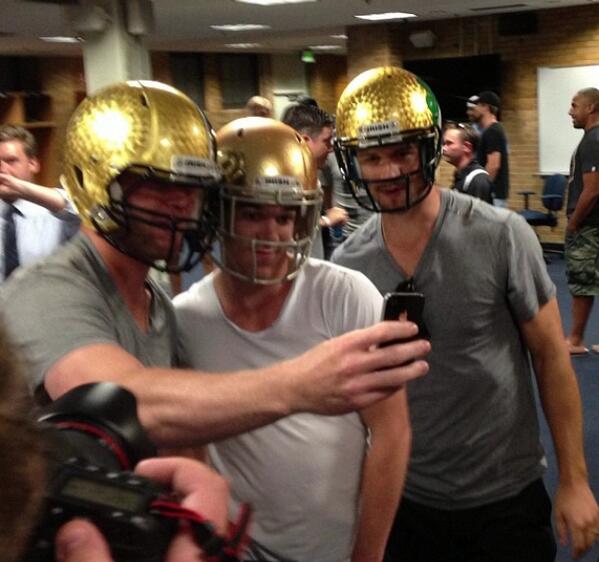 Trying on the Irish Football helmets. Lookin' good boys!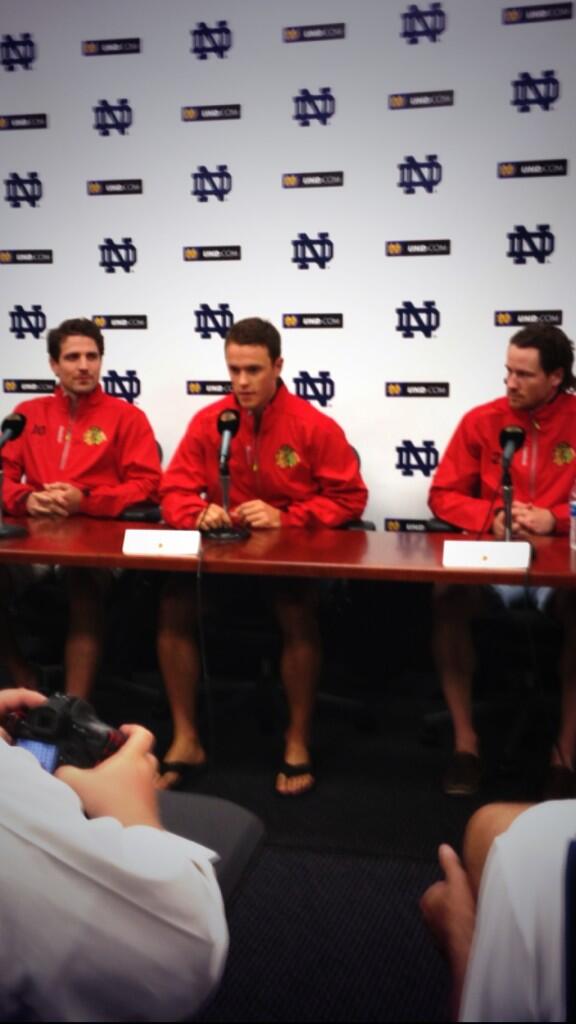 Sharpie, Tazer and Duncs first day in front of the media at Notre Dame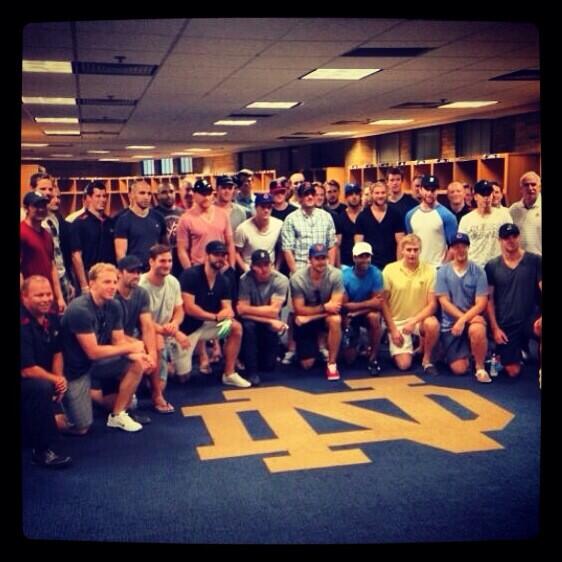 Team photo at Notre Dame.